We, at Bangkok Surrogacy Thailand, are part of the Become Parents Group which got established in the year 2007 in Melbourne, Australia. Ever since then our surrogacy center has helped over 500 couples all around the world to make their "Baby" dreams realized with the help of Surrogacy, Egg Donation, and IVF services.
Our Global Outreach
With our Headquarters located in the heart of Bangkok, we have extended our outreach to as many as five other cities (Bangkok, Mumbai, Barcelona, Melbourne, Cape Town, Seoul, and Tel Aviv) across the Globe. Our high-end expertise and years of experience make us a leading surrogacy agency in Thailand. At Thailand surrogate agency, we also take care of our surrogates from start to end at our Surrogacy house which is specially made to provide accommodation to the Surrogates we deal with.
Our Mission
During the whole course, our main motto is to make your 'Surrogacy Journey comfortable, emotionally pleasing, and within your budget specifications. While doing the same, we offer all the assistance and guidance to the Intended Parents (IP) during the whole course of their Surrogacy Journey, from their first point of contact till they leave for their home along with their baby which makes us the best surrogacy agency. Being Former Intended parents ourselves, we understand the struggle and anxiety our clients have to go through while seeking a Surrogacy arrangement.
Our Approach is to always deliver only the best services to our valued clients while taking care of their expectations and specifications at the same time. We have further tied up with some of the best IVF clinics in Bangkok that have made their mark in the field of Assisted Reproductive Technology and Surrogacy in Thailand. Keeping the same in mind, our Surrogacy agency in Thailand has successfully served people from over 15 different countries and our services on offer include people matching with surrogates till the mutual agreement between the Surrogate and the Intended parents
Our team includes some of the best IVF, Surrogacy experts from around the world to help us serve our clients in the best possible manner
Becoming a Parent Through the Best surrogacy center in Thailand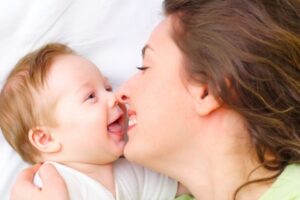 We are a surrogacy agency formed of parents, surrogates, and egg donors who are passionate about helping people build their families and are invested in each and every journey as if it were their own. Our surrogacy professionals include social workers, lawyers, and coordinators.
There is no feeling like welcoming a baby into your family, and everything we do is motivated by our desire to help as many individuals as possible realize their parenting dreams.
We promise to support you as dedicated companions throughout your parenthood journey, starting at the very beginning and lasting long after the arrival of your kid.
One aspect intended parents should consider when choosing a surrogacy center in Bangkok is how successful the center has been. With a high success rate for parents, we are the most successful surrogacy center and have been enabling parenthood for many years. We have ensured that the intended parents would bring home a baby at the end of their journey.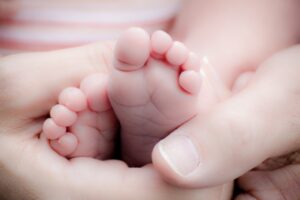 Our surrogacy process is designed to help you and your surrogate at every stage. You are mentored by our compassionate team of professionals. They facilitate every detail with the fertility center, as well as the day-to-day with you and your surrogate. Similar to this, our egg donation process is focused on assessing and curating for the finest selection, giving you the assurance that you are selecting an egg donor who is committed to helping you in starting a family.
Making the best decision for your family is made as simple as possible for you thanks to our database and team. To keep the procedure as seamless as possible, our team of experts works with doctors, specialists, surrogates, and egg donors in addition to comparing with other egg donation agencies.
Our Team