Most of the intended parents choose Georgia as their preferred surrogacy destination because of the low-cost surrogacy options, perfectly backed by state-of-the-art medical treatment facilities. On top of that, this European country is blessed with some impeccable natural beauty and picturesque tourist locations.
So, if you are planning to pursue surrogacy in Georgia, you are getting much more at a lesser cost. Still, being an international parent, you must familiarize yourself with various aspects of surrogacy in Georgia beforehand.
Key aspects like surrogacy cost in Georgia, surrogacy laws in Georgia, and so on can prove to be crucial for the success of your surrogacy journey in the country. That said, we will cover all such aspects and factors in the following sections of this blog.
Is surrogacy in Georgia available for everyone?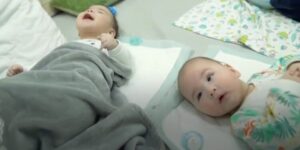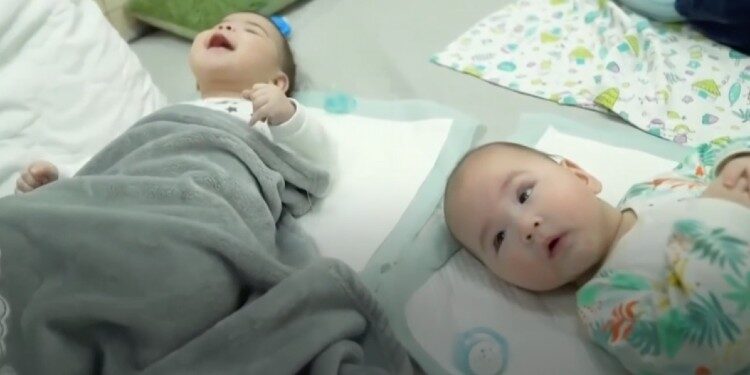 As of now, only legally married heterosexual couples are permitted to pursue surrogacy in Georgia. Besides, compensated surrogacy is permissible in this part of the world since 1997. Additionally, the surrogate mother in Georgia doesn't have any rights over the born child.
So, technically, the intended parents are also the legal parents of the child even before its birth. On the other side, the intended parents and the surrogate mother in Georgia need to agree on the terms and clauses defined within the surrogacy agreement.
Also, the same agreement must be signed by both parties in the presence of a local notary. Hence, we can say that the court of law protects every party involved from any act of fraud or mischief.
Searching for surrogate mothers in Georgia
It's not hard to find a suitable surrogate mother in Georgia. That said, surrogates in Georgia tend to come from good family backgrounds, but they frequently have respectable jobs, access to modern facilities, and hygienic living arrangements.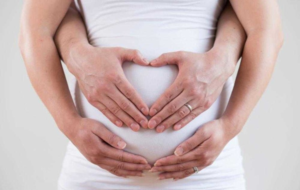 On the other side, you can connect with your friends and family members to check if any of them would like to become a surrogate to carry your child. While this would save you some big money in terms of surrogacy cost in Georgia, you don't need to worry much about the background and ethics of the surrogate.
Still, if that's not possible, it is highly recommended to get associated with a reputed surrogacy agency in Georgia for the same task. Not only the agency will search for the best and most appropriate surrogate mother from their database, but they will also further help you in screening and matching the surrogate to the best of your requirements and expectations.
Besides, they will take care of the entire surrogacy procedure from start to end. So, you need not worry about anything while going along with your surrogacy aspirations in this beautiful European country.
Frequently asked questions related to surrogacy in Georgia
How much do I need to pay for surrogacy in Georgia?
A standard surrogacy package will cost you somewhere around $38000. Besides, the same cost is subject to a list of factors like the number of IVF cycles involved during the treatment process, the cost of a surrogate mother, medicinal cost, lodging, and accommodation.
On the other side, if an egg donor or sperm donor is used to achieving conception, the same surrogacy cost in Georgia will get increase. While surrogacy does come at a cost, you must always enquire about the same with the surrogacy agency in Georgia.
What is the difference between traditional surrogacy and gestational surrogacy?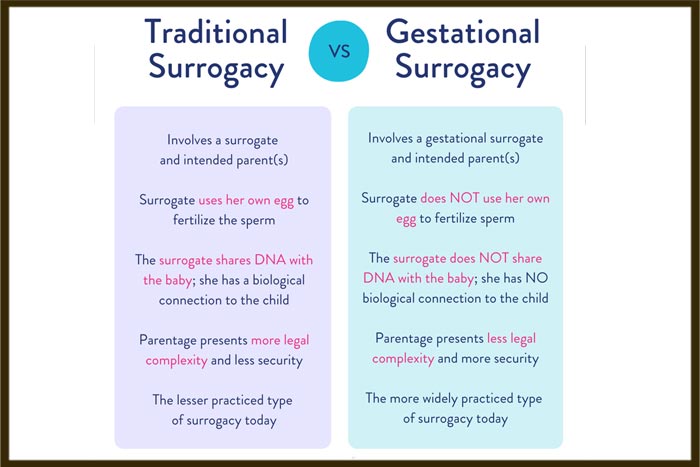 There is a big difference between traditional surrogacy in Georgia and gestational surrogacy in Georgia. The process, where a surrogate mother gets pregnant via in vitro fertilization (IVF) or frozen embryo transfer (FET), and an embryo is transferred into her uterus, is known as gestational surrogacy, also known as IVF surrogacy or host surrogacy. During the process, the intended mother's oocytes or donor oocytes are used to creating the embryos. As a result, the surrogate mother in Georgia is not genetically related to the child she is carrying.
Contrary to gestational surrogacy, traditional surrogacy involves using a surrogate mother's genetic material (her eggs) to get her pregnant through intrauterine insemination (IUI) or in vitro fertilization (IVF). As a result, she has a genetic connection to the child she carries. Moreover, this kind of surrogacy can be complicated legally, which makes it highly unpopular and uncommon among the intended parents around.
How long does surrogacy in Georgia take?
A surrogacy program can take anywhere from 11 to 15 months on average to complete: 1-2 months are spent preparing the paperwork, including the Surrogacy Contract, selecting and matching a surrogate mother, screenings, and other medical procedures, such as the Embryo Transfer, followed by 9 months of pregnancy and 1-2 months to finish the baby's paperwork.
What about the success rate of surrogacy in Georgia?
According to statistics, the surrogate mother has a 60 to 99% chance of becoming a pregnant per cycle. For surrogacy journeys involving at least one transfer, success rates can range from 80 to a 94% chance of pregnancy, and from 95 to 99% chance of pregnancy for journeys involving two or three transfers.
How to pick the best surrogacy agency in Georgia?
Always check and verify the credential of the surrogacy agency in Georgia before making a deal. Moreover, you must check their website and reviews to analyze their experience and expertise in the same domain.
Most of the time, their previous clients have left some ratings and review about their services on random portals. Do check for those in order to set realistic expectations with their services during your surrogacy journey.