Surrogacy Program and Surrogacy cost in Bangkok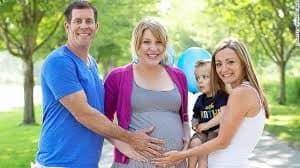 When we talk about the Surrogacy programs and costs in Bangkok, it is banned for all the intended parents from other countries and hence, the couples need to look out for other possibilities in countries which can offer identical surrogacy services at a reasonable cost. That's where we at Bangkok surrogacy would help you ascertain the best alternative surrogacy destination for you and your specific preferences in regard to the surrogacy arrangements.
Surrogacy programs and surrogacy costs in other countries
Australia
When it comes to Australia, only Altruistic (commercial surrogacy) is available and the intended parents are not allowed to put on advertising for the surrogates. There are also no donors or surrogate matching permitted in the country and foreigners are not allowed to seek a surrogacy program in Australia. Total costs of the surrogacy program would come between, $50000-$60000.
Canada
Canada is been known as one of the countries with the biggest "Happiness "quotient worldwide and this is the reason it's always a preferred destination for most surrogacy-seeking couples. Commercial surrogacy is permitted in the country and foreign couples can also look for their preferred surrogacy options at a cost of around $90000.
USA
Talking about the United States of America, different states have their different sets of rules for surrogacy programs, and all the foreign Gay and heterosexual couples can seek surrogacy programs in the country. The cost would come around $68000 for a couple for their overall surrogacy journey.
Kenya
Kenya can certainly be quoted as one of the best destinations for surrogacy as surrogacy is open for all within its territories at a cheaper cost than any other country alongside. The total cost would come around $50000.
India
Surrogacy is banned for foreign couples in India and only allowed and the egg donors are kept anonymous with only their profiles available for the local intended parents within the country
UK
Only Altruistic surrogacy is allowed in UK and advertising for the surrogate and the egg donor is not permitted within the country's territories. Also, foreigners cannot pursue Surrogacy in the country.
Ukraine
Surrogacy in Ukraine is only been allowed to all heterosexual couples and even foreigners can pursue the surrogacy programs in the country whilst implying to all the exiting legal formalities. Moreover, surrogacy cost would come to around $45000.
Why chose Bangkok surrogacy?
We at Bangkok surrogacy are backed by more than 15 years of experience in offering the most ethical and affordable surrogacy services to couples around the world. It doesn't matter if you won be able to find a surrogacy option in Bangkok; we will be there for you to help you find a better alternative in the next best destination for your surrogacy dreams. While our founder is a former intended parent himself, we understand all the pain and agony and that's why always ensure of getting only the best surrogacy plan on board. You can always expect the best for you and your surrogacy requirement during the whole journey.