Compared to other countries, Australia's surrogacy laws have many advantages for both the intended parents and the surrogate mother in Australia. Moreover, the top-of-the-line medical support and legal safeguards in Australia ensure that the surrogacy process is managed in a smooth and streamlined manner.
Additionally, there are fewer legal obstacles to surrogacy in Australia in terms of immigration, citizenship, and parentage recognition. Besides, in case a donor has been used during the surrogacy process in Australia, its details can be made available to the child after its birth.
On the other side, all Australian states permit surrogacy, but only if it is done for altruistic purposes and not for financial gain.
Who can become a surrogate mother in Australia?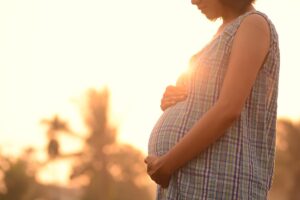 According to the Assisted Reproductive Treatment Act of 2008, a surrogate must meet the following requirements in order to be treated as a surrogate at a licensed surrogacy clinic in Australia:
She needs to be at least 25 years old
Has previously carried a successful pregnancy with a healthy child
Must not be using her own eggs during surrogacy in Australia
Not receive any payment other than reimbursement for expenses.
A surrogate's life should be stable and have a strong support system to handle the pregnancy-related stress
Everyone involved, including partners (if any), must also seek independent legal counsel.
What are the eligibility criteria for Intended parents?
In Australia, the intended parent(s) may be qualified to enter into a surrogacy arrangement if:
There is probably a medical risk to the mother or baby if the woman tries to conceive in natural ways
She cannot achieve conception due to random infertility issues
On the other side, there are various reasons why an intended parent will look forward to the services of a surrogate mother in Australia.
She is unable to conceive or carry a child due to medical issues. For instance, she might have undergone a hysterectomy to remove her uterus
she might be missing part of her uterus or have damage to the lining of her uterus
The intended mother might be pregnant and be at risk for health complications for either herself or the unborn child due to a medical condition (such as heart issues or cystic fibrosis)
or she might have had multiple miscarriages and failed IVF treatments.
A same-sex couple (male or female) or a single person might want to use donor sperm or eggs along with their own sperm or eggs to conceive a child.
In the event that the woman passes away, a couple undergoing IVF treatment may have stored embryos and the male partner may wish to hire a surrogate to carry and give birth to a child.
Surrogacy in Australia: Step by Step process
Step # 1 Deciding on Surrogacy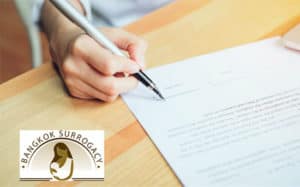 As you think of putting your first step forward in regard to surrogacy in Australia, you got to decide on a number of aspects. Arrangements for surrogacy may come at a cost. Hence, the intended parents need to make provisions in advance.
Moreover, a surrogate cannot be compensated or receive material benefits from a surrogacy arrangement. However, the intended parent should pay for reasonable costs and expenses (including medical, legal, counseling, and travel expenses during the pregnancy and delivery. On the other side, reasonable costs should be agreed upon by all parties (The intended parents and the surrogate mother in Australia).
Australia's Medicare does not currently cover the costs of surrogacy. This is largely because surrogates are unable to meet Medicare's eligibility requirements, which confirms that a treating physician must certify that the procedure is "medically necessary" for the patient, in this case, the surrogate, who is receiving treatment. This implies that the intended parent is responsible for the surrogacy cost in Australia.
On the other side, the health risks associated with surrogacy are comparable to those associated with other fertility treatments, such as: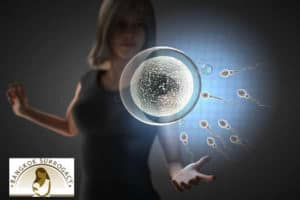 Egg donor IVF:  When taking fertility medications to increase egg production, a woman may come across side effects like hot flashes, irritability or depressive feelings, headaches, and restlessness. Additionally, there is a very low chance of developing ovarian hyper-stimulation syndrome (OHSS), which can result in nausea, vomiting, shortness of breath, and dizziness.
Impact on the surrogate mother in Australia: The risks of pregnancy and childbirth include bleeding, the need for a cesarean section, the onset of gestational diabetes, and high blood pressure. That said, the surrogate's age may play a key role in the onset of all such side effects.
Other issues:  The risk of transmitting HIV and/or hepatitis is extremely rare. Still, every party involved in surrogacy in Australia must undergo mandatory screening in order to reduce this risk. Moreover, embryos may be "quarantined" for six months (depending on your clinic) in order to increase safety, during which the individuals who donated the gametes undergo additional blood testing.
Step # 2. Making the first move
Once the intended parents have decided to make the first move towards surrogacy in Australia, they can connect with a trusted and renowned surrogacy agency in Australia. During the process, they can:
Enquire about every element and aspect involved in the surrogacy process
Check about the duration of the entire surrogacy procedure
Ask about the various components that will make it to the surrogacy cost in Australia
The intended parent(s) should also take into account:
Sharing with family and friends that surrogacy is your only choice
Requesting assistance from family or friends to find a surrogate online (through surrogacy support groups or online forums); that said, publicly seeking a surrogate or publishing an advertisement or notice is prohibited. Besides, you cannot use fertility clinics to advertise for you.
On the other side, it is unlawful for women who want to be surrogates to publicly declare their interest in doing so.
Step # 3. Medical evaluation
The intended parent(s) and the surrogate must both go through a medical evaluation with a specialist from the surrogacy clinic in Australia. The discussion will cover examination to ensure the eligibility and medical appropriateness of the involved parties for the surrogacy process. Besides, it will also include a series of blood tests to look for infections like HIV and hepatitis.
Step #4.  Counseling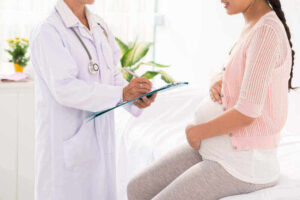 The intended parent(s), surrogate mother in Australia, and her partner (if any) must all participate in counseling (separate and joint sessions), as well as an impartial psychological evaluation. If donor eggs or sperm is used, counseling will also be required for the donor and the donor's partner (if any). This presents a chance to describe the benefits and drawbacks of surrogacy.
Besides, it will help in investigating potential problems to make sure everyone is at ease before moving forward.
Step # 5. Surrogacy Agreement
Once the counseling process is through, the surrogate mother and the intended parents will enter into a surrogacy agreement. This agreement will define the rights, roles, and expectations of every party involved.
Besides, it will also include details regarding surrogacy cost in Australia and how much compensation is agreed upon with the surrogate. Once done, the IVF treatment process will begin and the surrogate mother will be implanted with the embryo developed while mixing the sperm and eggs derived from the intended parents ( or the donors).
Final words
Surrogacy in Australia is a state subject. Hence, one must take a detailed understanding of the surrogacy laws before making the first move. Besides, taking the required legal guidance on your way through can help you to avoid any legal complications or hassles.