Surrogacy in China: A overview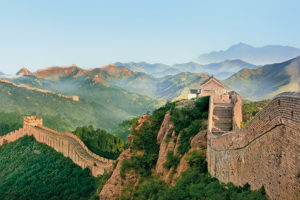 Surrogacy in China is currently banned and all medical institutions and medical specialists are prohibited from carrying out any sort of surrogacy within the territories of the country as per the order by the ministry of health in 2001. Still, the surrogacy arrangements are carried upon in the grey areas whilst law enforcement agencies are putting their focus away from the same area. The Chinese government have very strict conditions to carry surrogacy, married couples who are unable to conceive naturally due to medical reason with proof, and in such cases also surrogate women can not be paid. It may can be carried out at licensed hospital, couple must be married and technically infertile and there is no surrogacy clinic in china. You can always look for Surrogacy agency which work globally, and here we can help you.
How Kenya has come up as the best alternative for all surrogacy-seeking couples?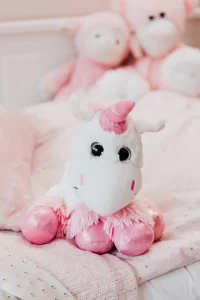 On the other side, all those people who are looking for surrogacy clinics in China are slowly diverting towards other countries like Kenya which is providing the best surrogacy options to all the intended parents in the process. When we talk about Kenyan legislation in regard to surrogacy, Surrogacy is completely legal in the country whilst providing surrogacy at the best price alongside. Moreover, Surrogacy in Kenya is one of the best options for all type of intended parents, single parents who are not been able to fulfill their desire of achieving parenthood in their lives so choosing Kenya as destination for Surrogacy is the best choice.
Advantages of Surrogacy in Kenya
Kenya has become one of the most preferred destinations for all couples who are looking for a perfect surrogacy arrangement and its reasonable costs come as an added advantage for the intended parents alongside. Moreover, Kenyan law allows a surrogate of more than 25 years only to become a surrogate mother and she is also allowed to go through the same process with the help of artificial insemination.
One of the other advantages of surrogacy is that the surrogate mother often chooses to stay within their own respective place in order to get all the family support and care during the pregnancy period. This can ultimately save the intended parents some good money whilst not being required to pay for the accommodation of the surrogate mother in the process.

What is best option for surrogacy?
While we understand that all those people who are looking for surrogacy might feel disappointed with the fact that it's banned there but here for surrogacy we will provide you with the best surrogacy options in other countries like Kenya. You need not worry about all the aspects like searching for the surrogate mother, screening the surrogate along with all the related aspects as we would be there with you at every step of your surrogacy journey. So sit back, relax and get in touch with one of our customer support executives today!
Best alternatives to Surrogacy in China
Although you can still facilitate program for surrogacy in China by reaching out to all those illegal surrogacy agencies, it is not advisable, given the strict laws and punishments under the legislation. Still, you don't need to feel disappointed by it and there are certainly other countries that can be opted for as a perfect alternative to Surrogacy in China. Apart from China you can have detail of other location advantages and disadvantages.
Australia
The country only allows altruistic surrogacy within its legal boundaries. The couples are not permitted to get through any sort of advertisement or notice in media or paper to look for the services of a surrogate mother.
Moreover, any sort of surrogate matching, sperm and egg donation, and other related arrangements are additionally denied within the legal territories of the country.
Subsequently, you need to manage with the best surrogacy in Australia to seek surrogacy in Australia. Discussing the most part, a surrogacy plan in Australia would charge you between 50,000 dollars 60,000 dollars.
Canada
Canada comes over as a nation that flaunts the highest happiness index in comparison to other countries around. This is the most motivating aspect that draws the consideration of all the International couples looking for surrogacy in Canada.
Other than elite clinical facilities, the nation is likewise home to the absolute best IVF specialists. Additionally, the expense of surrogacy arrangements in Canada would go somewhere around $90,000 to 1,00,00 dollars.
Kenya
Right within no time, Kenya has demonstrated itself to be one of the most searched-after surrogacy destinations over the globe. Aside from the profoundly inventive and progressed clinical facilities, you can generally place your confidence in the ethical and affordable surrogacy programs in the nation. The only thing you need to keep in mind here is that Kenya is a homophobic country.
So, you are advised not to travel along with your same-sex partner while seeking surrogacy services in Kenya. Moreover, dealing with the best surrogacy agency in Kenya is a pre-requisite as that will help you in finding the most reasonable and ethical surrogacy program as per your needs and requirements.
Talking about Surrogacy cost in Kenya, surrogacy in Kenya would cost you in the middle of $40,000-$50,000, depending upon the type of surrogacy agency in Kenya you deal with and random other aspects./
Ukraine
One of the other countries that have really made a special place in the hearts and minds of most couples around Ukraine. In any case, surrogacy is just allowed to heterosexual couples inside the country and another category of couples may have to look out for other destinations.
In addition, the medical facilities and treatments in Ukraine are comparable to the best countries on the planet and you don't have to stress over the nature of the IVF treatment you going to get during your respective surrogacy program in Ukraine.
Talking about the cost of surrogacy in Ukraine, you may need to shell out around $45,000-$50,000 for a surrogacy program in Ukraine.
Regardless of what nation you anticipate with respect to your surrogacy goals, there are certain factors that should be thought of while picking the best surrogacy agency.
The surrogacy agency must pay attention to your necessities and prerequisites from the surrogacy plan and afterward propose the necessary arrangement, directly according to your requirements and desires.
The IVF expert you're managing must furnish you with the required support and consultation during every step of your surrogacy journey.
Both the agency and the expert need to come over with the necessary aptitude and involvement with the arrangement, that would guarantee a problem-free treatment experience for the couple
The couple must be given a custom-fit surrogacy program right according to their surrogacy aspirations and parenthood dreams
The agency should likewise be giving an end-to-end solution to couples in the course of their parenthood journey.