THE MOST TRUSTED SURROGACY AGENCY IN BANGKOK
Thailand Surrogacy is part of the Become Parents Group which was launched in 2007 in Melbourne, Australia. Since then it has been instrumental in helping over 500 couples realize their dreams through IVF Treatment, Egg Donation, and  Surrogacy services in Bangkok.
The main objective of this surrogacy agency in Bangkok is to make your 'Surrogacy Journey' hassle-free, emotionally rewarding, and financially viable. In order to do so, we provide guidance and support to the Intended Parents (IP) throughout the process, starting from the initial inquiry up until they take the baby home!
Being former IPs, we know how expensive its procedure can amount to. This is the reason we are the best surrogacy center in Thailand offering the best possible options to all our surrogate-seeking clients. We have partnered with some of the best IVF clinics in Bangkok and have done exceptionally well in the field of Assisted Reproductive Technology in Thailand.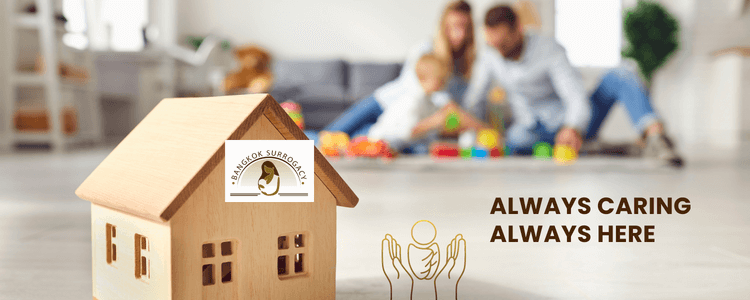 Our main office is located in the heart of Bangkok and we are branches in 5 countries (Canada, Bangkok, India, Barcelona, Melbourne, Cape Town, Kenya, Seoul, and Tel Aviv). Our Surrogacy agency in Bangkok has served many Intended Parents from all over the world and we offer a one-stop-shop solution for starting from surrogate matching service to legal assistance to all IPs.
We have been serving many clients for a very long time we have proved ourselves to be the optimum surrogacy agency in Bangkok, Thailand.
Surrogacy in Bangkok
Bangkok has always been a loved destination for Surrogacy. Surrogacy in Bangkok has always worked out well for a couple as well as providers. It is a beautiful place that couples love to visit and this makes them mentally very happy to go ahead with the process.
Surrogacy in Bangkok has had no major ethical, legal or social implications as such. But Surrogacy in Thailand was banned due for some reasons. The ban left a lot of surrogate mothers in Bangkok, Thailand with no jobs being surrogates anymore. Surrogacy in Asia is overall hassle-free, adding up to that there has been a law in Thailand that allows foreigners to take up Thai surrogates who can bear their children.
There were many questions asked regarding if Surrogacy is legal in Thailand – so the latest law once amended will say yes to the above question that yes, surrogacy in Thailand is legal. This law will ease the process of surrogacy in Bangkok. Even the best surrogacy agencies in Bangkok were shut down due to this law that banned foreigners to hire Thai Surrogates.
What can you expect from Bangkok Surrogacy Agency?
Bangkok Surrogacy believes that being an intended parent or surrogate mother; you deserve accurate and timely information and communication regarding the surrogacy process in Bangkok. That said, we have compiled the required information related to every aspect and element of surrogacy in Bangkok. To make your surrogacy experience as effective and helpful as possible, we've partnered with some of the best IVF clinics and fertility specialists in Bangkok.
You can rely on us to provide you with the best surrogacy services and assistance, whether you're a surrogate, egg donor, or intended parent. Even if you are not sure about pursuing surrogacy in current circumstances, our knowledgeable professionals will work with you to figure out a better day and time.
Few more reasons to count on us!
We're a leading surrogacy agency in Bangkok with the top surrogacy practitioners, counselors, lawyers, and experts on staff – but more importantly, we're a surrogacy agency dedicated to offering the best surrogacy services to all prospective parents, surrogates, and egg donors.
The majority of our associates have been surrogates, parents, or egg donors in the surrogacy program, or have built their families through IVF or adoption. Hence, we understand the stress and anxiety you may feel during the journey.
This is where we come up with the most effective and cost-efficient surrogacy options for you. Each surrogacy journey is important to us, and we are dedicated to providing you with the finest available services.
At Bangkok Surrogacy agency, we are a team of best-in-class surrogacy professionals that are backed by years of experience and expertise. We provide impartial, unbiased, and dependable surrogacy consulting services that are cost-effective and resourceful.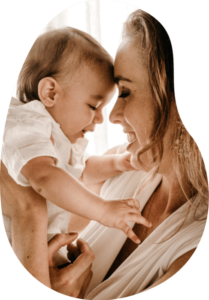 How can we assist you in becoming a parent via gestational surrogacy?
Infertility is a psychologically and physically stressful experience for most couples. A lot of study and planning is required, especially if you intend to become a parent through an egg/sperm donor and surrogate mother. Many gestational surrogacy options may be found on the internet, but only we can help you in figuring out the best option for you. We are building modern families through surrogacy. Connect with Surrogate Mothers in Bangkok for third-party reproduction through our Guaranteed surrogacy program for surrogacy in Bangkok, Thailand.
Who may opt for surrogacy services?
We duly welcome all prospective parents, regardless of nationality, marital status, or sexual preferences. We also provide LGBTQ, single-parent surrogacy, and gay surrogacy in Thailand. If you want to become a parent through IVF, egg donation, or surrogacy, we are here to serve you with the best surrogacy services.
BANGKOK SURROGACY AGENCY SERVICES
Why you may count on surrogacy agency in Bangkok?
Customized surrogacy services
Surrogacy is not a one-process –suits- all kinds of arrangement. Hence, we take the time to understand your individual needs and make recommendations that are best suited to your parental aspirations.
State-of-the-art medical care and support
Infertility is a stressful and financially demanding situation. We make it a point to connect with IVF clinics and egg donor/sperm donor agencies that continuously rank at the top of their respective fields. Parenthood, we think, is for everyone! That is why we have curated the best surrogacy consultation and services.
End to end support
We provide end-to-end fertility solutions and assistance. We are here to provide you with updates 24 hours a day, 7 days a week. For further details, please leave your information on the provided contact addresses.
Free consultation
Connect with one of our client coordinators today to book your free consultation session. You don't need to pay to any mediator or assistant for our surrogacy consultation services.  Best surrogacy for all, no matter if you are a LGBTQ couple or a single parent, we'll get the right surrogacy plan for you.
Testimonial
Thanks you for your support in helping our dreams come true. We have waited all our lives and with your help, she is here. We feel like a complete Family.
ALLAN & MARK "2007"
I found Become parents a very professional and helpful lot. Their guidance has been invaluable. We are satisfied with their service and would recommend their service to any parent.
JIM & ALLIE "2008"
We have no hesitation in recommending BP to our friends and relatives.. Email address etc. can be provided for reference check should you want to contact this Couple from USA – Photos withheld due to privacy reasons.
ROBIN YESUDAS "2011"
Latest Blog From Bangkok Surrogacy