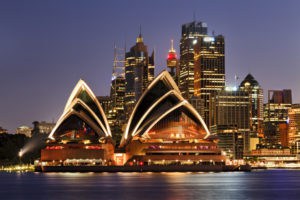 If we talk about Surrogacy in Australia, it is been managed and administered at state levels and each and every state has its own rules and regulations in regard to the surrogacy laws prevalent in those territories. On the other side, Altruistic surrogacy is legal in all the states for heterosexual couples whilst gay couples are allowed to seek surrogacy in states like Queensland, Victoria, South Australia, and New South Wales.
Meanwhile, compensated surrogacy (a surrogacy arrangement where the surrogate gets paid more than the expenses she has incurred in the arrangement) is not permitted in any of the states and overseas surrogacy is not permitted for the residents of New South Wales, Queensland, and Australian Capital Territory (ACT).
How to connect with a surrogate in Australia?
Paid advertising for surrogacy is not permitted in Australia and therefore all the intended parents have to depend upon word of mouth and social media forums in order to connect with a surrogate. That's where we at Bangkok surrogacy provides you with an end-to-end solution in order to help you find the right and most suitable surrogate for all your requirements regarding surrogacy. Not only do we make you choose the best surrogate for your journey of surrogacy in Australia, we let it go through detailed health and psychological screening process via all the clinics we have partnered with within Australia.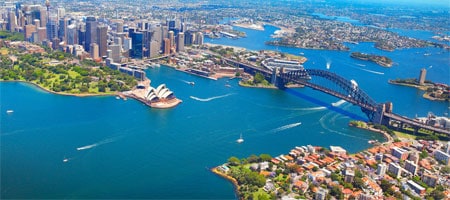 How come Kenya serves as the best alternative for people who are seeking surrogacy in Australia?
All those couples who are looking for surrogacy in Australia can also opt for Surrogacy due to the cost and other related factors. This way, not only you will be getting the best surrogacy arrangement as per your personalized requirement and budget but also be getting the parenthood right of your child right from the start of your surrogacy journey.
Moreover, Kenya has become one of the most popular surrogacy destinations for single parents and thousands of intended parents have pursued surrogacy in Kenya surrogate mothers in the past few years. On the other side, most Kenyan surrogates prefer to stay at their place during the surrogacy period and that comes as one of the added advantages for all the intended parents who are looking for the best surrogacy at many affordable rates. Here at Bangkok surrogacy, you can always count on us in order to guide and support you with all your surrogacy requirements in regard to surrogacy in Kenya.
There are many reasons for you to pursue a surrogacy program in Australia with Bangkok surrogacy. Still, if you are a person coming from a Southeast Asian country, the destination might come a bit far away for you. Additionally, the cost of the surrogacy program and other logistic charges will increase.
So, you can certainly opt for better alternatives like Kenya, Ukraine, or even Canada instead of surrogacy in Australia. No matter what destination you look forward to, once you get on board with Bangkok surrogacy, we commit to bringing you the best and most ethical surrogacy program with every required support and assistance in the same respect.
Being the best surrogacy agency in Bangkok, we live by our commitment to providing you with:
Most ethical and affordable surrogacy plan for every intended parent and couple around irrespective of their sexual orientation
End-to-end support during every aspect of your surrogacy journey
Appropriate legal support with the presence of best-in-class legal counselors and attorneys
No hidden costs and charges for your surrogacy program
Personalized consultant and expert to help you through every step of your parenthood journey with us
Surrogacy cannot be deemed as a short-term process and this is where it requires a lot of patience and commitment from each of the parties involved. Being one of the most sought-after surrogacy agencies in Australia and surrogacy consultants over the past decade, we have helped more than a thousand couples during the achievement of their surrogacy dreams.
As our founder is a former intended parent himself, we are here to help and support you during every aspect and step of your surrogacy journey. Moreover, we have tied up with some of the best IVF clinics and legal attorneys for surrogacy in Australia to provide you with the best quality services and treatments all along your surrogacy journey.
 We have left no stone unturned to support and assist you with our best possible efforts and resources. Connect with one of our advisors or leave your details and we will help you with the best advice and support regarding your parenthood dreams. choose the best surrogacy clinic in Australia.