Founder: Gaurav wankhede
Bringing the best and most ethical surrogacy solutions using revolutionary techniques and a customized approach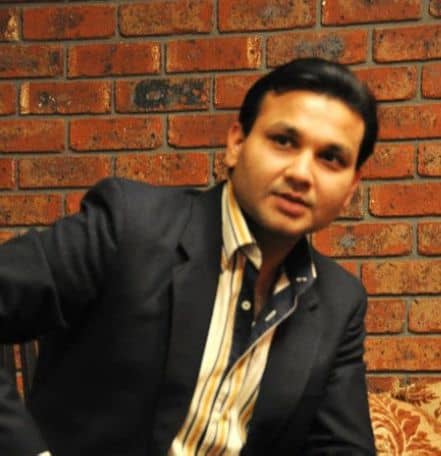 Mr. Gaurav Wankhede is the founder of a number of well-known surrogacy agencies, like Become Parents, Bangkok Surrogacy, and Surrogacy Agency Kenya, all of which have an excellent reputation in the field of assisted reproductive technology and surrogacy. So far, Gaurav and his team of surrogacy in Kenya, Bangkok, India, and many other parts of the globe have assisted and supported over 1000 couples in their quest to become parents through surrogacy.
Here at Bangkok surrogacy, we are facilitating an Individual and transparent approach towards Gestational Surrogacy whilst ensuring the quality factor is intact.
Moreover, our main motive is to provide the best surrogacy solutions to all struggling couples within their specified budget and this is why we have been regarded as the best surrogacy agency in Bangkok providing affordable and qualitative surrogacy solutions to people around the world.
Gaurav Wankhede surrogacy is the name you can trust, whether you're seeking a protracted answer to your infertility concerns via surrogacy or wish to explore surrogacy as a single or homosexual parent.
Moreover, we are one of the most renowned international surrogacy agencies having its business outreach to countries like Ireland, China, Australia, Canada, South Africa, NZ, Israel, UK, US, South Korea, and Spain as well. Since 2007, we have helped in completing thousands of families with our best-in-class surrogacy and IVF services which come along with a high success rate, low cost, and all the personalized support required during every step of the surrogacy process.
Here at Bangkok surrogacy, we firmly believe that it's all about a close connection between a surrogate mother and the couple that facilitates a successful surrogacy arrangement and that is how a sense of personalization can be established along with a reduction in the cost for the overall surrogacy process.
Gaurav Wankhede: the name which transformed hundreds of lives!
Gaurav Wankhede is the name behind the core values and operational activities at Bangkok surrogacy and whilst being a former intended parent himself, he has founded the agency in order to help numerous other childless couples across the world.
Mr. Gaurav has served as a reputed officer in the Royal Australian Air Force in the past and has also been a successful entrepreneur in the process. He founded Bangkok surrogacy in 2007 in order to help all the childless couples around 25 countries with the help of Surrogacy, IVF along other ART procedures. His extraordinary contribution in the same field has made him one of the most renowned and well-recognized personalities in the surrogacy communities around the world. Moreover, he has largely been applauded worldwide for his Ethical Surrogacy concept on international television interviews on famous channels like CNN, CNBC, and BBC.
It was mainly due to Gaurav's guidance and personalized approach towards Bangkok surrogacy that we have been able to successfully serve all the struggling couples around with the best and most ethical surrogacy services on board.
So, if you are still looking forward to a lifelong solution for your infertility issues via surrogacy, we can help you from start to the end in your surrogacy journey with our most effective and budget-friendly surrogacy solutions. Apart from our best and most customized surrogacy solutions, our expert team is there to assist you during every step of your surrogacy journey. We have partnered with some of the most reputed IVF clinics in Bangkok and hence assure you of providing the right support at every point.
Mr. Gaurav understands all the anxiety and nervousness that surrounds the couple's mind during a surrogacy arrangement and that is where he ensures all the help and support required by the couples Being a former parent himself, he has brought on the perfect blend of technology, techniques, expertise, transparency, and affordability in all the surrogacy solutions provided by Bangkok surrogacy. Moreover, you can get in touch with our support team for any further query or question in regards to the same.