Gay Surrogacy in Bangkok
While a country like India has already banned gay surrogacy, Thailand has come up as the most preferred destination for people looking for Gay Surrogacy or Same-Sex parenting. Instead, we go by the belief that the parenting dream of any person must be beyond their Sexual orientation and thus Gay surrogacy or same-sex parenting is no different than the Surrogacy arrangement in Couples or single parents.
Bangkok surrogacy is one of the subsidiaries of the Become parents group established in 2007 and been termed one of the leading names in the IVF and Surrogacy arrangement across the globe.
Moreover, even global research-based studies have confirmed the fact that Gay parenting or same-sex parenting doesn't lay any negative impact on the overall growth and development of the baby. We, at Bangkok surrogacy, have helped many Gay couples, lesbians, and same-sex couples over the years while making them achieve their parenting dreams. You can always stay assured of getting all the Legal, Medical, and Psychological support in the process.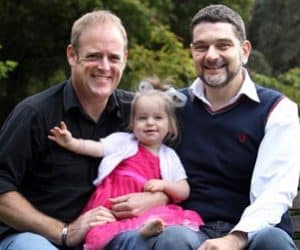 Options for Men: We offer Donor eggs with surrogates for Gay couples and same-sex parents
During this type of arrangement, the birth certificate of the child will be issued in the name of the intended father, while having a mention of the Surrogate mother alongside. This would not be an issue as the citizenship process followed in Thailand facilitates the Intended parents with all the ease. We further offer Egg donation and Surrogacy services for both Gay couples and same-sex parents.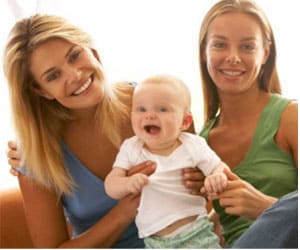 Options for Women: Sperm donors with or without surrogates provided
In the case of Women, we can offer donor sperms along with Surrogacy arrangements as per the requirements of the Lesbian Couples. To get the same done with great perfection, we have tied up with numerous sperm banks and can provide sperm donors from both local and Caucasian backgrounds.
In this type of arrangement, the issuance of the birth certificate would be on the surrogate mother and the Intended mother would then need to furnish all the requirements and go through the existing Thai Adoption procedures.